Product introduction
Fold screw sludge dewatering machine belongs to the screw press dewaterer, originally invented in Japan, it is mainly used for small sewage station activated sludge dehydration using directly, thus reducing sedimentation tank and sludge concentration pool, saving the cost of sewage plant construction.Japan said similar product as multiple plate type plate type ス ク リ ュ ー プ レ ス, English name for the Volute Dehydrator, Volute Dewatering Press, Multi - disk Screw Press Dehydrator.
The Screw Press dewaterer activated sludge dehydration industry applying to dehydration, in Germany ROTAMAT Screw Press RoS 3, Japan's FKC Screw Press. The separation for screen mesh filter mud, implemented by backwash water filter updates, maintain stable mud separation effect.
Fold screw sludge dewatering machine since used by the vast number of users, it clever apply automatically update filter cake filtration technology replaces the traditional filter sieve filtration, its update filter cake filtration to ensure continuous stability of mud dehydrator separation effect.
Through joint research institutions at home and abroad over the years my company to fold the screw sludge dewatering machine theory to the time of a large number of deep research, breakthrough type developed with independent property rights of fold screw sludge dehydrator, chung qing large-scale fold screw sludge dewatering machine has been to the market.Mass production of chung qing fold screw sludge dewatering machine is no longer a high price of machine, is the customer could afford cost-effective sludge dewatering machine.
Product specification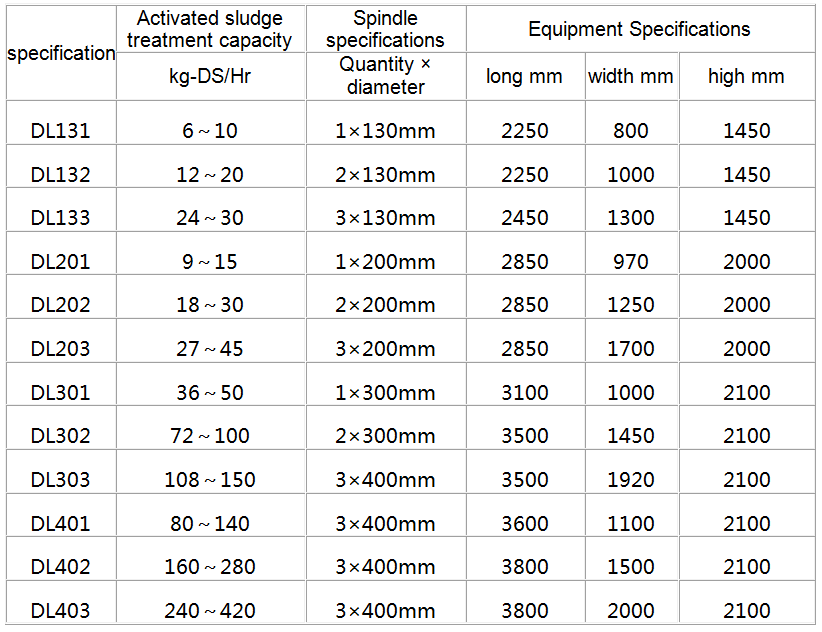 structure
1. The equipment by the pile of screw body, flocculation mixing tank, electric control system composition, carbon steel base.
2. The disc interchangeable modular all stainless steel structure
3. The service life is the traditional fold screw sludge dewatering machine life three times
4. Small clearance between laminated material rate is high
5. Fully sealed design, small impact on environment
6. Mass high precision lamination processing, from the late maintenance updates
Characteristics of the equipment
1. Product specification variety, complete series, for different size, can choose the most suitable models, avoid overqualified.
2. The body design is compact, condense dehydration integration, itself with electric control cabinet and the sludge flocculation mixing tank and other auxiliary equipment, to form a complete set of equipment compatibility is strong, easy to design.
3. The design of small, easy to adjust measures to local conditions, can reduce the dryer itself covers an area of space and construction cost.
4. The function of sludge thickening, therefore do not need to concentrate and storage units, reduce sewage treatment facilities as a whole occupies space and construction cost.
5. Dewatering machine main body has the self cleaning function, reason need not to prevent sludge plugging and plenty of water for cleaning.
6. The low speed screw extrusion technology, low power consumption.
7. Automatic control device is installed electric control cabinet, from transport, injection solution, concentrated sludge dewatering, to get rid of mud cake, for 24 hours continuous unmanned automatic operation, reduce the workers fee.
Scope of application
1. The municipal sewage plant sludge
2. The oil field, refinery oily sludge
3. The food and beverage industry sludge
4. Chemical sludge
5. Leather, paper, pharmaceutical and other industries of sludge dewatering.